Vision
Vision benefits plans are provided to members on a self-insured basis. Self-insured means that all
members pay to the JPA a monthly contribution, which is used to pay claims filed, claims administration and JPA administrative cost.
Vision Service Plans (VSP) provides the network of eye care professionals used by JPA employees and monitors claims filed for appropriateness and compliance with the fee schedule set by VSP.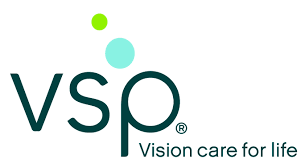 STSIG Notice of HIPAA Privacy Practices
SISC Notice of HIPAA Privacy Practices
District Vision Plan Numbers
| Plan | District | Plan | District |
| --- | --- | --- | --- |
| C3 | Bella Vista Elementary School District | C3 | Mountain Union Elementary SD |
| B3 | Black Butte Union Elementary School District | B3 | Burnt Ranch Elementary School District |
| C4 | Happy Valley Union Elementary SD | A5 | Castle Rock Union Elementary School District |
| A5 | Oak Run Elementary SD- Certificated | A3 | Coffee Creek Elementary School District |
| A1 | Oak Run Elementary SD-Classified | C4 | Columbia Elementary SD - Cert. |
| C1 | Oak Run Elementary SD- Conf | C4 | Cottonwood Union Elementary School District |
| B5 | Redding Elementary School district | C5 | Northern Summit Academy |
| B3, C5 | Douglas City Elementary School District | B5 | Monarch Learning Center Charter School |
| C4 | French Gulch Whiskeytown Elementary | B4 | Shasta County Office of Education |
| C3 | Grant Elementary School District | C1 | Shasta College Active Employees |
| C4 | Igo-Ono-Platina Union Elementary SD | B3, C2 | Shasta Trinity Schools JPA Staff |
| C3 | California Heritage YouthBuild Academy | B4 | Shasta Union Elementary School District |
| B5 | Redding SD | B3 | Southern Trinity Jt. Unified School District |
| C5 | Lewiston Elementary School District | C3 | Trinity Center Elementary School District |
| C4 | Gateway Unified School District | C3 | Trinity County Office of Education |
| C4 | Mt. Valley Special Ed. JPA | C4 | Redding School of the Arts |
| C4 | Whitmore Union Elementary School District | C3 | CHYBA (TCOE) |