Medical
Medical Program
The Shasta-Trinity Schools Insurance Group (JPA) is self-funded for medical insurance and utilizes Anthem Blue Cross to administer the claims. We also have access to their large network of providers which helps to keep the cost of claims at their lowest possible level. All claims are paid from monies received as contributions: the lower the claims, the lower the contributions. This is why the JPA is focusing on our member's Wellness. We want to help you to be as healthy as possible and catch any potential illness before it escalates. This program benefits all who participate.
Forms and Links
Dependent Verification Requirements
2019-20 HSA Road Rules (updated July 2019)
PlanSource Online Benefit Enrollment
Preferred Provider Directories for Blue Cross:
Please visit the Anthem website www.anthem.com/ca for any further provider information.
MDLIVE: $5 On Demand Medical Access
Plan Summaries: Coverage period 10/01/2019-9/30/2020
Plan Full Descriptions: Coverage period 10/01/2019-9/30/2020
---
A brief, 1-page summary of our medical plan options is available for your reference. Click on the plan name above for an expanded plan summary.
Need spine, hip, or knee surgery?
Carrum Surgery Benefit Announcement
Carrum Poster (Great for HR to post at district)
Hip and Knee Surgery Facility List June 2019
Spine Surgery Facility List April 2019
ASH Physical Medicine Review process
Physical Medicine Review Information
Resources
STSIG HIPAA Notice of Privacy Practices
SISC HIPAA Notice of Privacy Practices
Ambulatory Surgery Centers (ASC) ***Save Money By Using These***
Non-Participating Providers Notice
Payflex Health Savings Account Quick Reference Guide
Preventive Care Benefits Flyer
Understanding Your Explanation of Benefits
Preferred Provider Directories for Blue Cross:
Please visit the Anthem website www.anthem.com/ca for any further provider information
Smoking Cessation Program
STSIG is happy to offer this Wellness Program Benefit: FREE Smoking Cessation Aids. Your health is very important to us and we all know how smoking affects our health: shortness of breath, coughing, impairment of taste and smell, and most concerning of all, CANCER. We would like to help you stop smoking. Therefore, each member may receive smoking cessation products limited to 6 months per calendar year. These products include over-the-counter aids as well as prescription aids as follows:
Over-the-counter nicotine replacement agents: Gum, lozenges, patches
Prescription medication: Examples include prescription drugs such as Chantix, Inhalers, and Nasal Sprays. To obtain products at no cost, a prescription must be written by an in-network physician regardless if the product is a prescription medication or over-the-counter aid. The prescription may be taken to a Navitus participating pharmacy where the products can be purchased using the member's Navitus ID card with no copayment or out-of-pocket cost, as long as the member has not already met or exceeded their calendar year maximum.
Smoking Cessation Education Programs are strongly recommended, but not required to obtain medication. Recommended programs are through Mercy Medical Center.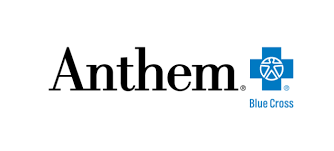 Anthem Blue Cross Contact Phone Numbers
Claims/Inquiries – Customer Service: 800-825-5541
Please visit the Anthem website for any further provider information www.anthem.com/ca